(from 13:00 July 9th 2018)
At this time the channel is discussing consent when buying tokens for the EOS platform. User Dylan stated that EOS could be like bitcoin at its core and voluntary consent for those who want the additional features. Link: https://forums.eosgo.io/discussion/1603/consent-coin-together-we-can-make-eos-voluntary-again#lat
User Todor read it and adds that 'additional features' are the ability to vote? He then states that you don't need a special coin for that, it can simply be part of the account state. And it won't be different from the current situation.
User Sun Tzu shares a link on the question of violence in blockchain: http://www.antimoneylaunderinglaw.com/2018/07/another-bitcoin-trader-robbed-at-gun-point-during-home-invasion.html
User Emma shares 'A framework for the proposed EOS constitution referendum'. Link: https://goo.gl/J29kNF
User Sharif Bouktila (from EOS Dublin) shares their current thinking about current things. Link: https://medium.com/@eosdublin/decaf-is-pointless-f25c00a6ba76
User Paco EOS Mediterranean agrees and states that more voices are claiming for this. BPs are bound by the EOS constitution and should have all read it and are obliged to uphold their commitment to execute processes in accordance with it.
User Aneta stated that she believes that building the voting tool is BPs job. User Sharif Bouktila replies that it is WIP at the moment, but it's not a BP job. He then states that anyone in the community is welcome to submit a Pull Request for Code Updates. User Aneta replies that she meant that BPs took the lead as there are no community members willing or having enough knowledge on how to do it. She asks for a link. User Sharif Bouktila than shares a few articles on current thinking/status. Links: https://steemit.com/eos/@greymass/the-3-pieces-of-the-eos-referendum-system and https://steemit.com/eos/@eostribe/bringing-it-all-together-a-user-centered-approach-to-eos-voting
The channel now starts talking about ECAF and the 'problems' with it. For example that accounts can be frozen under any circumstances, and that the 'feature' to freeze accounts will cost the entire blockchain dearly in the long run.

User Gavin shares a proposal to start working on World Class UI/UX for EOSDEX now. Link: https://forums.eosgo.io/discussion/1605/proposal-to-start-working-on-world-class-ui-ux-for-eosdex-now/p1?new=1
User Aneta replies with the following:

Later in the channel User Aneta proposes that since it's BPs who have all the talent, ask who's willing to dedicate time to develop the interface. A shoutout to community members could be made on different social media. She's sure there are many volunteers who would be willing to help. Most of all this WPS needs to be finished because the problems are amassing and the community needs funds to solve them. User Clement adds that we need to organize much better, define objectives, organize content and teams, etc.
The discussion then turns around to about whether ECAF exist and is working or not. At some point User Tanish Verma shares a youtube video of a speech from Moti Tabulo (the head of the EOS Core Arbitration Forum) on the purpose of ECAF, challenges, place within the constitution and fields some challenging questions afterwards from an engaged EOS London community. Link: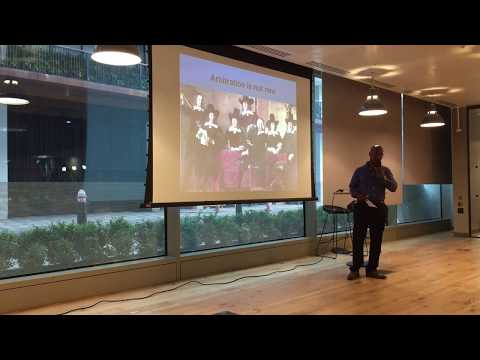 User Anna shares a post by User B̧r͞e͘n͘n͟e҉n͜ who is one of the 27 accounts that were frozen and his take on the matter. Link: https://steemit.com/eos/@anamnesia/a-thank-you-note-and-some-thoughts-on-my-still-frozen-account
User Jakob asks the following:

User Aneta replies 'no'. User Jakob asks how we can ensure that? Is there any official statement from bancos as to what the vulnerability is? Is Block.one in contact with Bancor to very that the RAM market is not affected? User Todor replies by saying that the Bancor algo that's running on EOS RAM is not run by Bancor. There is no connection. User Aneta states that Eth, pundi and bnt have been stolen as per some news but there is no official statement yet.
User John McCoffee shares the following:


It becomes clear within the channel that this is bad news.
The channel switches topic after a while to go back to ECAF. User Martin replies to the post of B̧r͞e͘n͘n͟e҉n͜ and wishes ECAF would speak up for themselves occasionally, to let us know what they are doing etc. He would rather see the whole arbitration process extremely approachable, human and transparent, not just waiting for rulings to be issued from a mostly silent organization. He then asks of they get in touch with you (B̧r͞e͘n͘n͟e҉n͜) much? User B̧r͞e͘n͘n͟e҉n͜ replies by stating he heard nothing from ECAF.
User icx shares an article about 'Decentralized Crypto Exchange Bancor Hacked, $12M in Ether Stolen'. Link: https://www.ccn.com/decentralized-crypto-exchange-bancor-hacked-12m-in-ether-stolen/ User Adam Silver replies with a tweet from Eyal Hertzog:
User icx shares a Reddit link about an EOS Block produces that traded RAM to $600k profit – and did nothing wrong. He calls this kind of press just sad. Link: https://reddit.app.link/QSfAYFUkqO
User Gilgamesh replies by stating it's not really sad since free market is beautiful. Also, BPs are not whales. Fact they sold the RAM after buying it thus releasing it means free market is working. User Parker asks Gilgamesh (or anyone else) if he doesn't see any conflict of interest from BPs trading RAM on their personal accounts? User Gilgamesh replies by saying 'no'.
User icx shares the following link from EOS New york: https://medium.com/eos-new-york/eos-new-york-ram-transparency-policy-on-purchases-sales-68afcffe9e70
User Martin shares the following thoughts:

User Kevin Rose replies by stating that ECAF will be releasing more info soon. Many constitutional items are being worked on in BP groups and non-BP groups, but without a referendum contract little can be achieved. That contract is being worked on by many BPs.
The channel discusses for a long time about the RAM market. There's a lot of back and forth about RAM prices and what needs to be done with RAM market.
User SatoshiN shares a youtube video about the work of Cypherglass as an EOS BP. Link: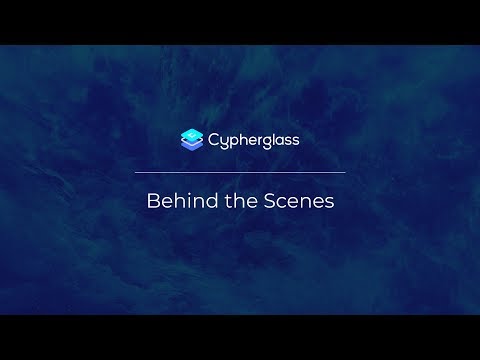 User Stephan [email protected] shares that they have filed 4 cases with ECAF in the last 10 days. The victims are demanding their accounts to be freezed asap. They have collected all the evidence and have EMAC, other BPs support on this. The amount is too large (100,000 EOS) to be ignored, and it will cause damage to the EOS ecosystem.
(till 09:00 July 10th 2018)