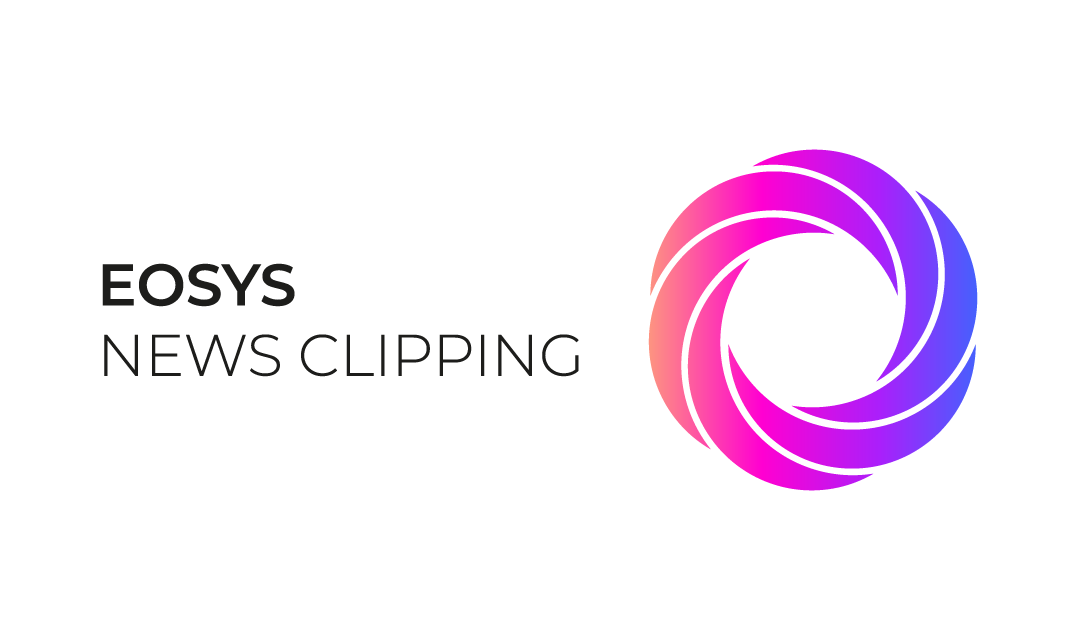 Hello there! We are EOSYS, EOS Block Producer Candidate from Korea.
Isn't it difficult to find out what's going on in the EOS ecosystem every day? In order to bring you up-to-date news on the EOS ecosystem, we are bringing you EOSYS NEWS CLIPPING. Let's take a look at what's happened between June 1st and June 7th.
---
-June 1st (Fri)-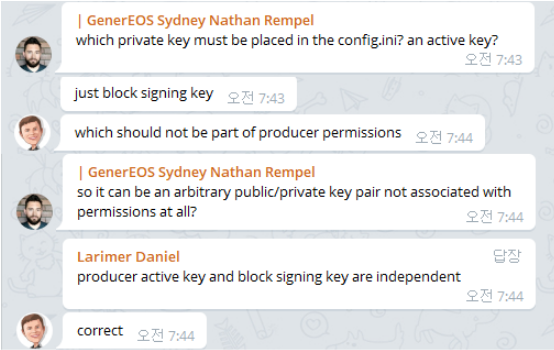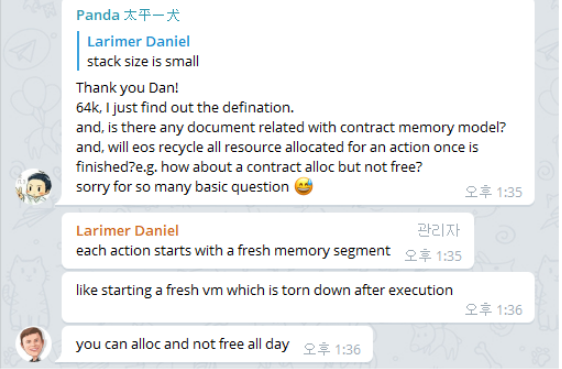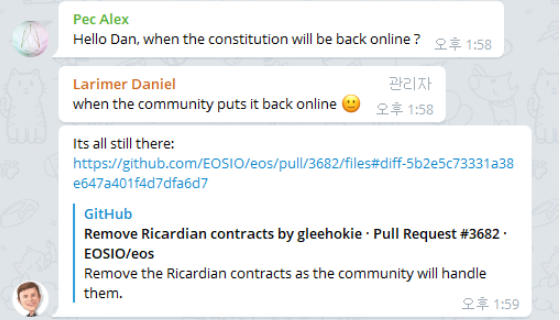 'Remove Ricardian contracts'

-June 2nd (Sat)-
-June 3th (Sun)-
-June 4th (Mon)-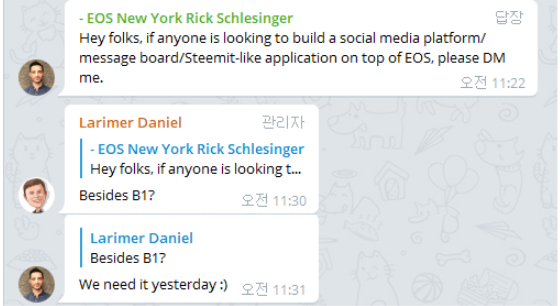 -June 5th (Tue)-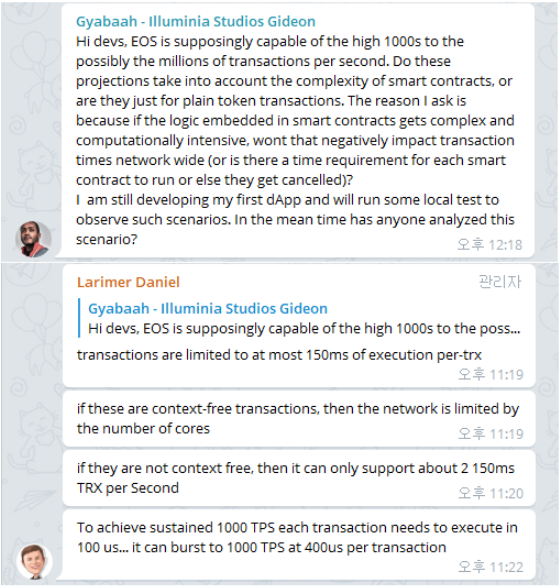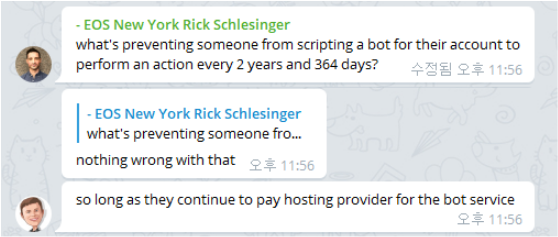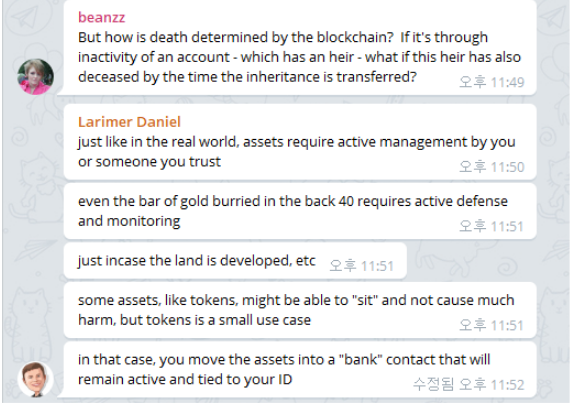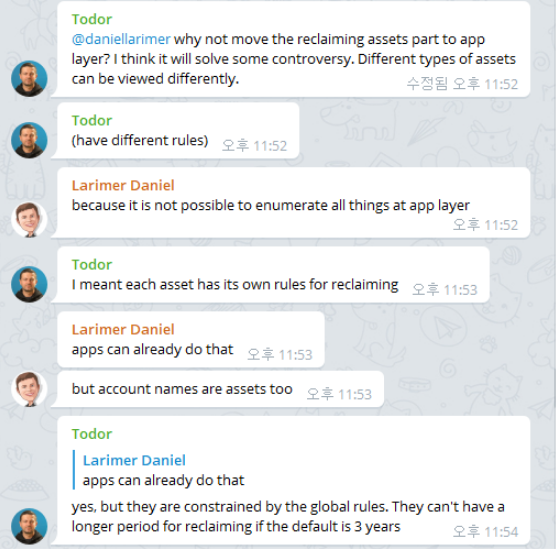 -June 6th (Wed)-
The concept of property rights is engraved in the liberal community and is probably one of the biggest selling points of cryptocurrency.
EOS blockchain community should be careful when enacting the constitution on property rights. Defining too strong a right can lead to lack of flexibility and conflict. On the other hand, people will not feel safe unless we define predictable outcomes. Therefore:
1) No one becomes too powerful
2) The rules are stable and predictable
3) We carefully communicate rules to prevent conflicting expectations
The more clearly defined and predictable the process, the more people feel safe. Communities also need to understand their rights exactly so that conflicts do not arise in the future.
What if we can not find the owner? (In the case of property abandoned due to failure to regain the private key after the owner's death)
The community has three options
1) Allow resources to go to waste
2) Risk war when rightful owner returns
3) Define property rights as contingent upon active renewal
-June 7th (Thu)-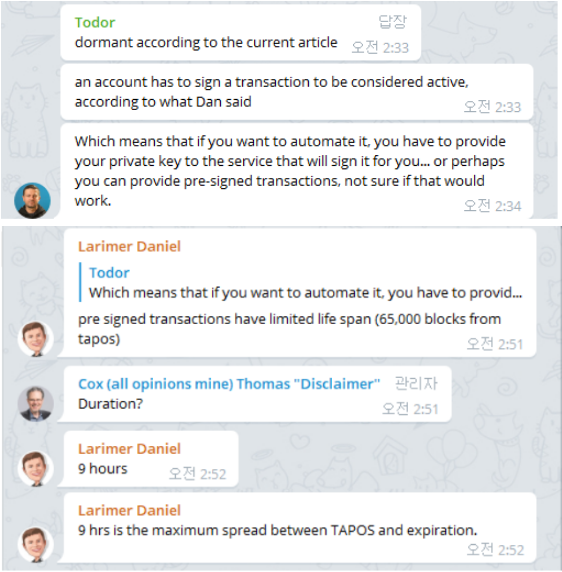 EOS Newyork, Release schedule: EOS Main Net Launch Meeting

The final decision on whether or not to launch the mainnet via Go/NoGo voting
June 8th 10:00 - Go/NoGo voting
June 8th 12:00 - ABP selection
June 8th 22:00 - Confirm BPC network and start transections

Group was launched to audition EOS boarding portal
-The EOS Main Net Lunch Group ("EMLG") creates an audit group with the goal of creating a "portal approved" community of voting portals in terms of security and fairness. EOS Voting Portal Audit

Tokenika, Introducing EOSFactory v1.0 with standardized unit testing and Visual Studio Code integration

-1. Standard unit-testing framework (utilizing the power of Unittest, the standard Python unit test framework)
-2. Support for user-defined workspaces
-3. Support for debugging
-4. Preliminary code verification
-5. Visual Studio Code integration
Creating a new smart-contract in EOSFactory, give an entire VSC project, with support for CMake builds, automated tasks, and IntelliSense features
-6. EOSFactory is automated, it is more convenient than the official EOSIO Tool set.
For example, Compile Smart contract →Create a new testnet→Deploy the contract→Invoke its methods and verify the response→Tear down the testnet→Progress of report the final results can be done in a couple of seconds.

Ben Sigman, Website that updates the status of mainnet launching in real time
-Voting to decide whether to launch mainnet starts everyday at 10 am(6/7 The result is 'Not-Go')
-Voting result is determined as 'Go' or 'Not-Go'
---
We have been looking at what has happened in the EOS ecosystem and community over the past week. EOSYS will continue to monitor important changes and issues. We are also continuing our efforts to build a healthy and active EOS ecosystem, so please feel free to come to our [EOSYS Telegram] (http://t.me/eosysio) channel and join us in building an ecosystem.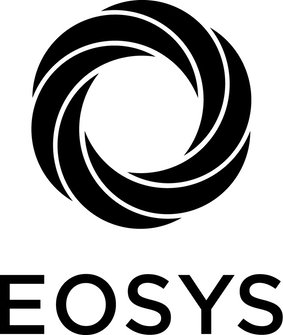 Thank you!
EOSYS
Website: http://eosys.io
Medium: https://medium.com/@eosys
Steemit: https://steemit.com/@eosys
Twitter: https://twitter.com/@EOSYS_IO
Telegram (EN): https://t.me/EOSYSIO
Telegram (KR): http://t.me/EOSYSIOKR
EOSYS RADAR (EN): https://t.me/eosysradar
EOSYS RADAR (KR): https://t.me/eosysradarkr
EOSYS RADAR (CN): https://t.me/eosysradarcn
The First EOS.io Block Producer Candidate from Korea