REX Important Update: It's risk-free to lend EOS on the Resource Exchange. You'll only make profit.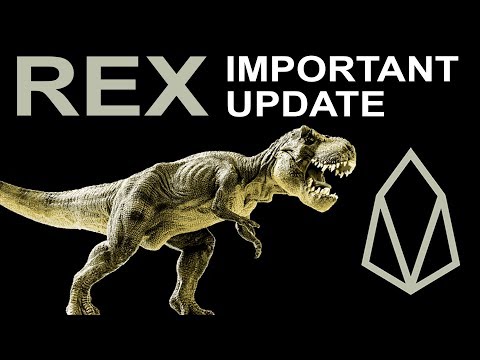 It had originally been thought that one had a slight chance of being able to make less EOS than originally lended on the Resource Exchange. This has since been mathematically proven false, and has been confirmed it is indeed risk-free to lend EOS on the REX. You will only make a profit. Never a loss. Great news!!
https://medium.com/eos-new-york/the-ultimate-guide-to-rex-participation-on-eos-9cc0e449b320
EOS Mega Update 22: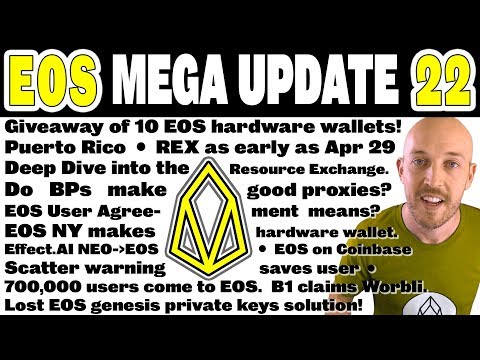 ---
Disclaimer: The views expressed in this video are strictly my own and are not to be construed as financial advice. Do not buy, sell or otherwise trade cryptocurrency based on the content of this video. I am merely sharing what I have done and what I would do in various situations as an educational tool only.
Earth Spin Animation - ©kNews.space - all rights reserved
---
⚡Colin Talks Crypto⚡ wallets & links:
💜 EOS donation address/account name: colintcrypto
💜 Ethereum (ETH) address: 0x5b90414Aeb115f910698304E63C2C3092739c9c0
💜 Bitcoin Cash (BCH) address: qpzc3apy9s8x2qtlqxxgnalfxtzgnkg5nq352w9k2t
💜 Bitcoin (BTC) address: 1Da6ivdriJpzqnLkNEa1XnKk5nGCiyRZrF
💗 Website: http://www.ColinTalksCrypto.com
💗 YouTube:

💗 Twitter: https://twitter.com/ColinTCrypto (@ColinTCrypto)
💗 Steemit: https://steemit.com/@colintalkscrypto
💗 Uptrennd channel: https://www.uptrennd.com/user/colintalkscrypto
💗 BitChute channel: https://www.bitchute.com/channel/colintalkscrypto/
💗 D.Tube channel: https://d.tube/#!/c/colintalkscrypto
💗 Bit.Tube channel: https://bit.tube/ColinTalksCrypto
💗 T-shirts and swag: https://teespring.com/stores/colin-talks-crypto