Lost EOS Genesis Private Keys – Major Update – Key Swap Solution Being Deployed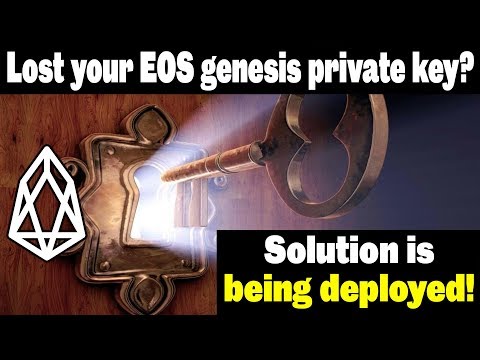 Solution being deployed!!
• The multi-sig proposal for 15/21 BPs to approve, enabling the lost key recovery process.
https://eosauthority.com/approval/view?scope=eosdacserver&name=createlost&lnc=en
• EOS Lost Key Recovery System overview video: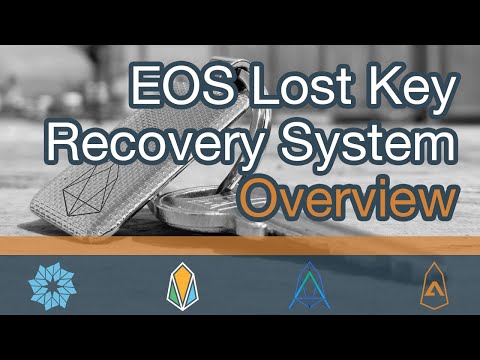 • EOS Authority page to check if your account has been whitelisted for the recovery process.
https://eosauthority.com/lostkey
(and you can sign up for alerts here if you have a valid, recoverable account)
Thanks to all these BPs!
EOSNation
EOSAuthority
EOS Dublin,
LibertyBlock
DACnation (sponsored the RAM)
eosDAC
---
Disclaimer: The views expressed in this video are strictly my own and are not to be construed as financial advice. Do not buy, sell or otherwise trade cryptocurrency based on the content of this video. I am merely sharing what I have done and what I would do in various situations as an educational tool only.
Earth Spin Animation - ©kNews.space - all rights reserved
---
⚡Colin Talks Crypto⚡ wallets & links:
💜 EOS donation address/account name: colintcrypto
💜 Ethereum (ETH) address: 0x5b90414Aeb115f910698304E63C2C3092739c9c0
💜 Bitcoin Cash (BCH) address: qpzc3apy9s8x2qtlqxxgnalfxtzgnkg5nq352w9k2t
💜 Bitcoin (BTC) address: 1Da6ivdriJpzqnLkNEa1XnKk5nGCiyRZrF
💗 Website: http://www.ColinTalksCrypto.com
💗 YouTube:

💗 Twitter: https://twitter.com/ColinTCrypto (@ColinTCrypto)
💗 Steemit: https://steemit.com/@colintalkscrypto
💗 Uptrennd channel: https://www.uptrennd.com/user/colintalkscrypto
💗 BitChute channel: https://www.bitchute.com/channel/colintalkscrypto/
💗 D.Tube channel: https://d.tube/#!/c/colintalkscrypto
💗 Bit.Tube channel: https://bit.tube/ColinTalksCrypto
💗 T-shirts and swag: https://teespring.com/stores/colin-talks-crypto