If I Could Only Buy 2 Cryptos… What Would They Be? (Hint: EOS is one of them)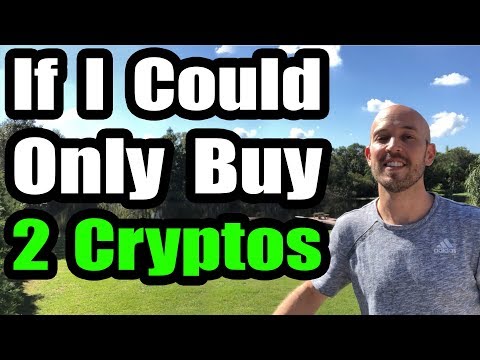 Timestamps:
⚫ Top 2 cryptocurrency picks (0:26-)
⚫ Total Coin Supplies for: Bitcoin, Litecoin, Ethereum & EOS (3:42-)
⚫ Opinion of Litecoin (LTC) (4:26-)
⚫ More on Total Coin Supplies (5:43-)
⚫ More thoughts on EOS compared with Ethereum (7:27-)
⚫ What are your top 2 crypto picks? (9:10-)
⚫ Decentralization (9:35-) See my previous video on this: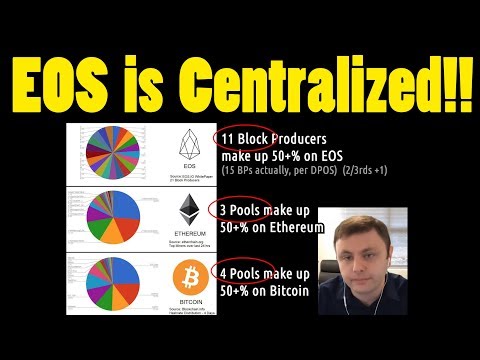 ---
Disclaimer: The views expressed in this video are strictly my own and are not to be construed as trading advice. Do not buy, sell or otherwise trade cryptocurrency based on the content of this video. I am merely sharing what I have done and what I would do in various situations as an educational tool only.
---
⚡Colin Talks Crypto⚡ addresses/wallets:
💜 EOS donation address/account name: colintcrypto
💜 Ethereum (ETH) address: 0x5b90414Aeb115f910698304E63C2C3092739c9c0
💜 Bitcoin Cash (BCH) address: qpzc3apy9s8x2qtlqxxgnalfxtzgnkg5nq352w9k2t
💜 Bitcoin (BTC) address: 1Da6ivdriJpzqnLkNEa1XnKk5nGCiyRZrF
---
You can reach me at:
💗 Website: http://www.ColinTalksCrypto.com
💗 YouTube:

💗 Twitter: https://twitter.com/ColinTCrypto (@ColinTCrypto)
💗 Steemit: https://steemit.com/@colintalkscrypto?? DTube: https://d.tube/#!/c/colintalkscrypto
💗 D.Tube video channel: https://d.tube/#!/c/colintalkscrypto
💗 Bit.Tube video channel: https://bit.tube/ColinTalksCrypto
---
T-shirts and merchandise available. Because... why not?
https://teespring.com/colintalkscrypto
---